Infinite Possibilities (Everything Mist)
When life presents setbacks, the harmonizing blend of essential oil botanicals in the Infinite Possibilities Everything Mist will restore balance and enhance the ability to accomplish your day to day tasks.
Infinite Possibilities
A fresh shower 🚿with every little drop.
 Description: With smooth hints of Amber blended with Pearberry, grapes, pomegrante, lemon, bergamont, oak, moss, and fresh clean cotton.
Topped of with sweet notes of juniper berry, cantalope, melon and mandrain. 
 An intoxicating smell that you and the whole planet🌍 will fall in love with. 
The scent is made up of 100% Oil & contains no alcohol, Which means it last longer than perfume. Get yours today!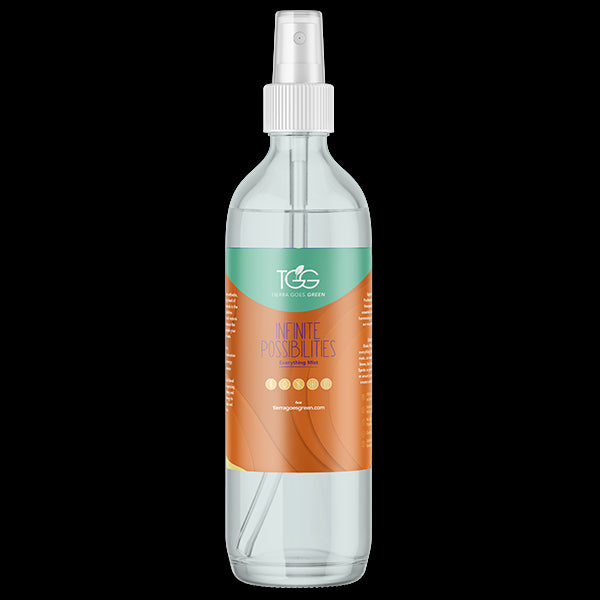 Infinite Possibilities (Everything Mist)