Boundless (Everything Mist)
Regular price
$14.50
Sold out
Shipping calculated at checkout
Everything Mist is really good for .... everything! Use on your sheets, your towels, your yoga mat, as a body spray, as a hair refresh, as an air freshener. Keep one beside your bed, in your car, in your makeup bag, etc. Perfect for a quick refreshing pick-me-up. The uses are endless!
Boundless
This newest essential oil blend harnesses the opposing forces of soothing and enlivening energy to equalize moods + emotions.
Release your fears and limitations and live a BOUNDLESS life with TGG!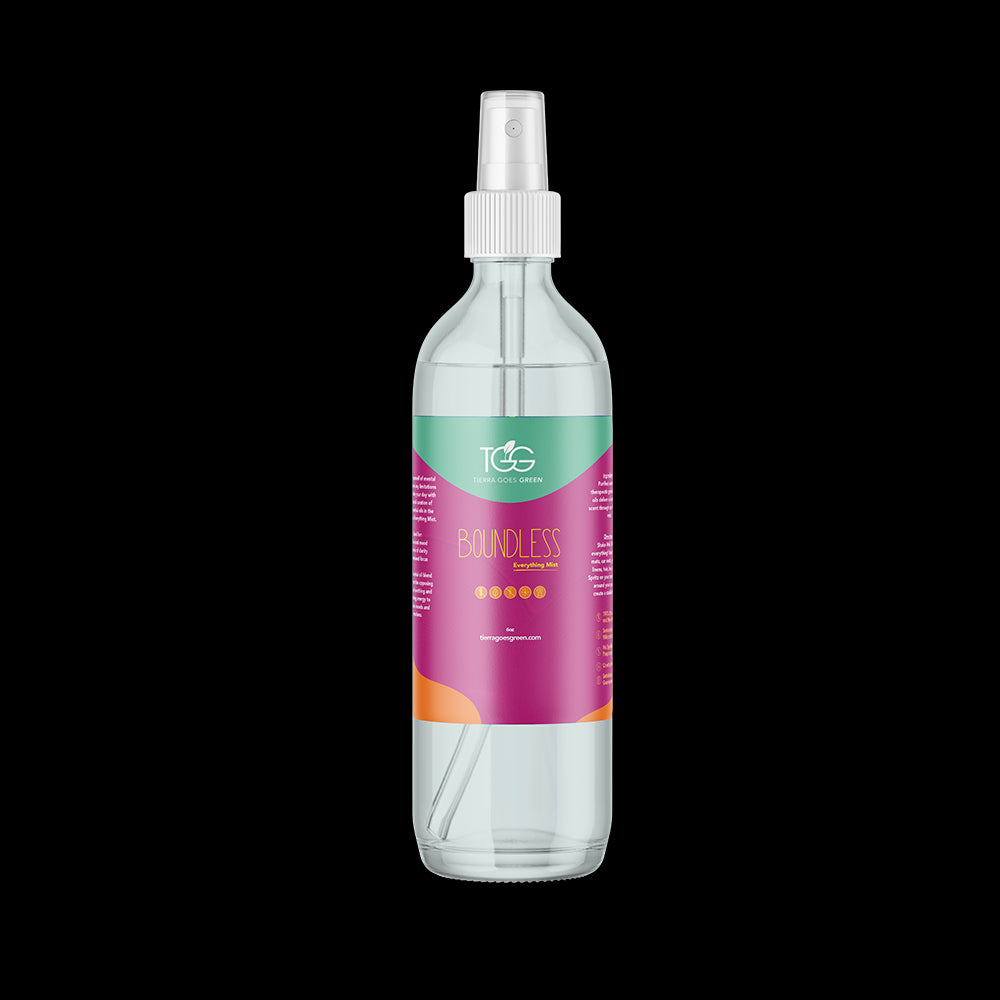 Boundless (Everything Mist)
Regular price
$14.50
Sold out