Temple Treats: Transcendence (Original)
Transcendence: Wanna feel a different type of way? The inability of our language to fully capture the nuances of scents can be very frustrating. We associate scents with something – a place, a memory, a flavor – but most people struggle to describe smell on its own terms..... let it go and get lost in the feeling of Transcendence.
LASTING HYDRATION
COLLAGEN BOOSTING
TRIPLE ANTIOXIDANT FORMULATION
For amazingly moisturized skin, TGG created a truly indulgent body cream with a unique triple hydrating based formula. This fully loaded body butter both softens and soothes the skin while also helping to replenish and firm. Such sweet softness.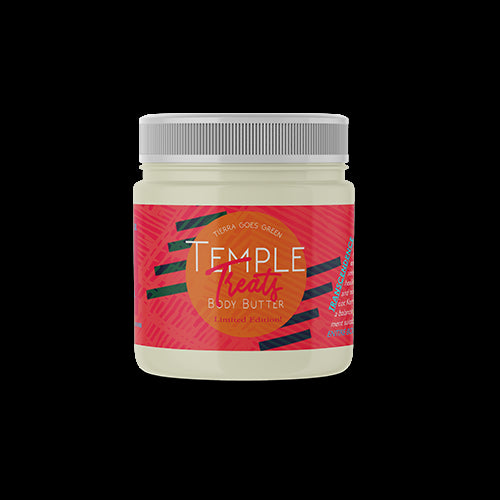 Temple Treats: Transcendence (Original)