Turmeric
Turmeric root (Curcuma longa), the spice that gives curry it's yellow color, is a perennial plant from the ginger family. The root is boiled, dried and ground to make turmeric powder, a primary ingredient in curries, and is a very effective nutritional supplement. 

Turmeric has been shown to be one of the most powerful herbs on the planet, by dramatically increasing the antioxidant capacity of the body. Turmeric curcumin has been used as a natural and safe remedy for centuries, and has been shown to support joint health, heart health and brain function.

INGREDIENTS:
*****************************************
Turmeric (Curcuma Longa) (root) - 600mg
Turmeric 95% Curcuminoids - 50mg
BioPerine® (Black Pepper Extract) - 5mg
*****************************************
Inactive Ingredients: Cellulose (Veggie Cap), Microcrystalline Cellulose, Silicon Dioxide.

Each serving of TGG Turmeric, with 95% curcuminoids, contains 600mg of turmeric, 50mg of turmeric curcuminoids, and 5mg of BioPerine® black pepper extract, which helps increase absorption and bioavailability by as much as 2,000 times.

Our turmeric is an all-natural, gmo-free turmeric supplement in vegan-friendly, gluten-free, vegetarian capsules that are FREE of gluten, soy, milk, egg, shellfish, corn, wheat, and peanuts.
Disclaimer: Content on this site is for reference purposes and is not a substitute for advice from a licensed health-care professional. You should not rely solely on this content, and TGG assumes no liability for inaccuracies. Always read labels and directions before using a product. Statements regarding dietary supplements have not been evaluated by the FDA, and these products are not intended to diagnose, treat, cure, or prevent any disease or condition.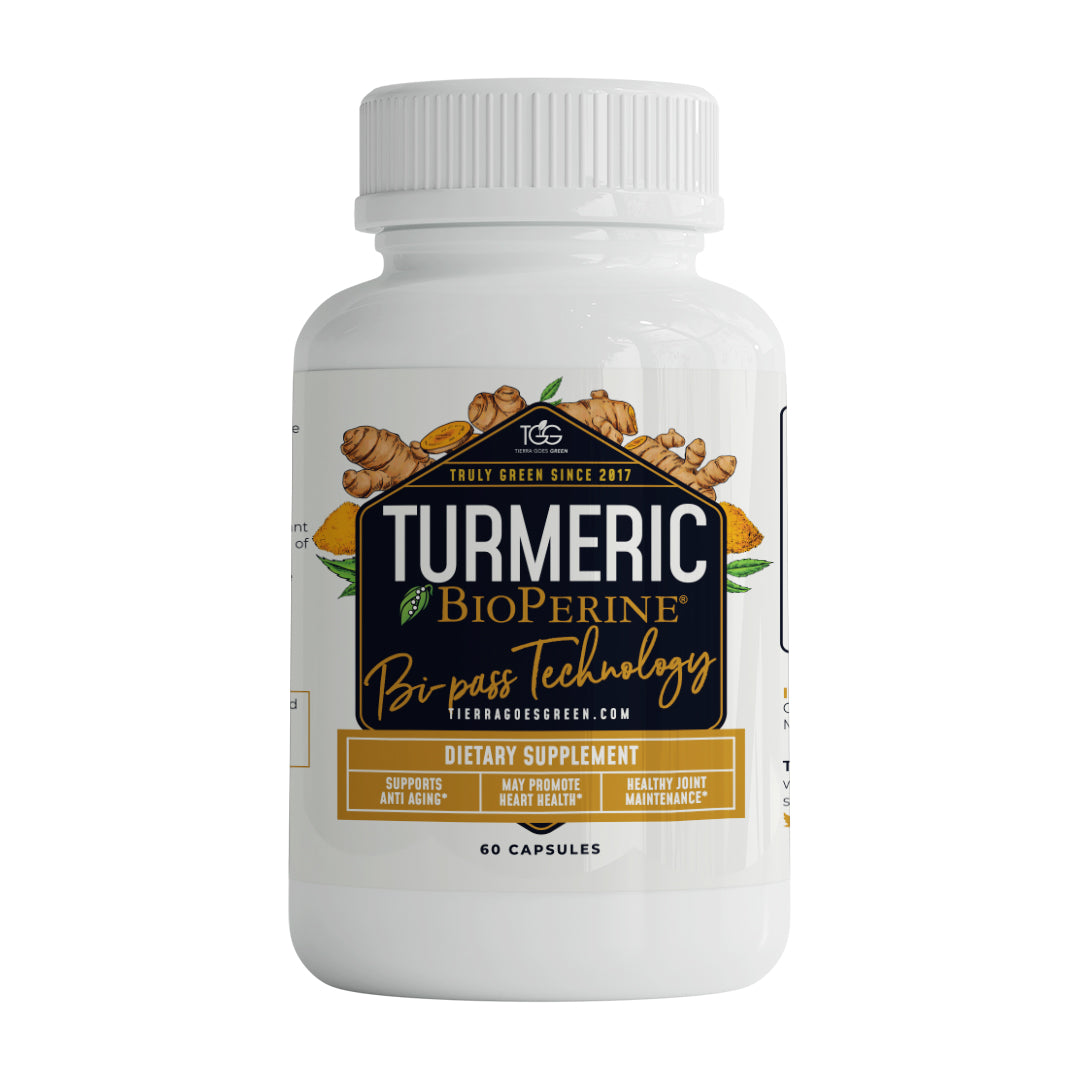 Turmeric