Body Butter: Embrace
Embrace 
This soothing fragrance is akin to a morning breeze that carries with it the whispers of the forests. Embrace is a naughty yet warm comforting rich, luxurious aroma of worn leather, suede, and rosewood with oud. Touched with a complimentary hint of aged library books 📜.  A combination of delicate floral and woody notes. Transform your daily moments with an opening blend of dazzling florals and fresh, juicy fruits with a base of classic oriental woods.
Tierra Goes Green infuses pure Avocado, Mango & Cocoa Butters with emollient rich Hemp seed oil, naturally healing Jojoba oil and nourishing Apricot oil to create a balancing skin treatment suitable for the every body. We want you to love yourself and add whole-body skincare to your daily routine intentionally. 
My careful blend of ingredients and natural oils helps:
● to retains moisture inside skin cells;
● to accelerate cell regeneration and rejuvenation;
● to restore skin elasticity and tone;
● to soften and add natural radiance;
Clean label
Tierra Goes Green Temple Treats are blended exclusively with 100% natural ORGANIC ingredients. This creation for the body doesn't contain any ingredients that might harm human health or the environment.
Free of:
Shea Butter
Nut Oils
Preservatives
Surfactants
Emulsifiers
Peptides
Emollients
Sulfites
Chemicals
Greenwashing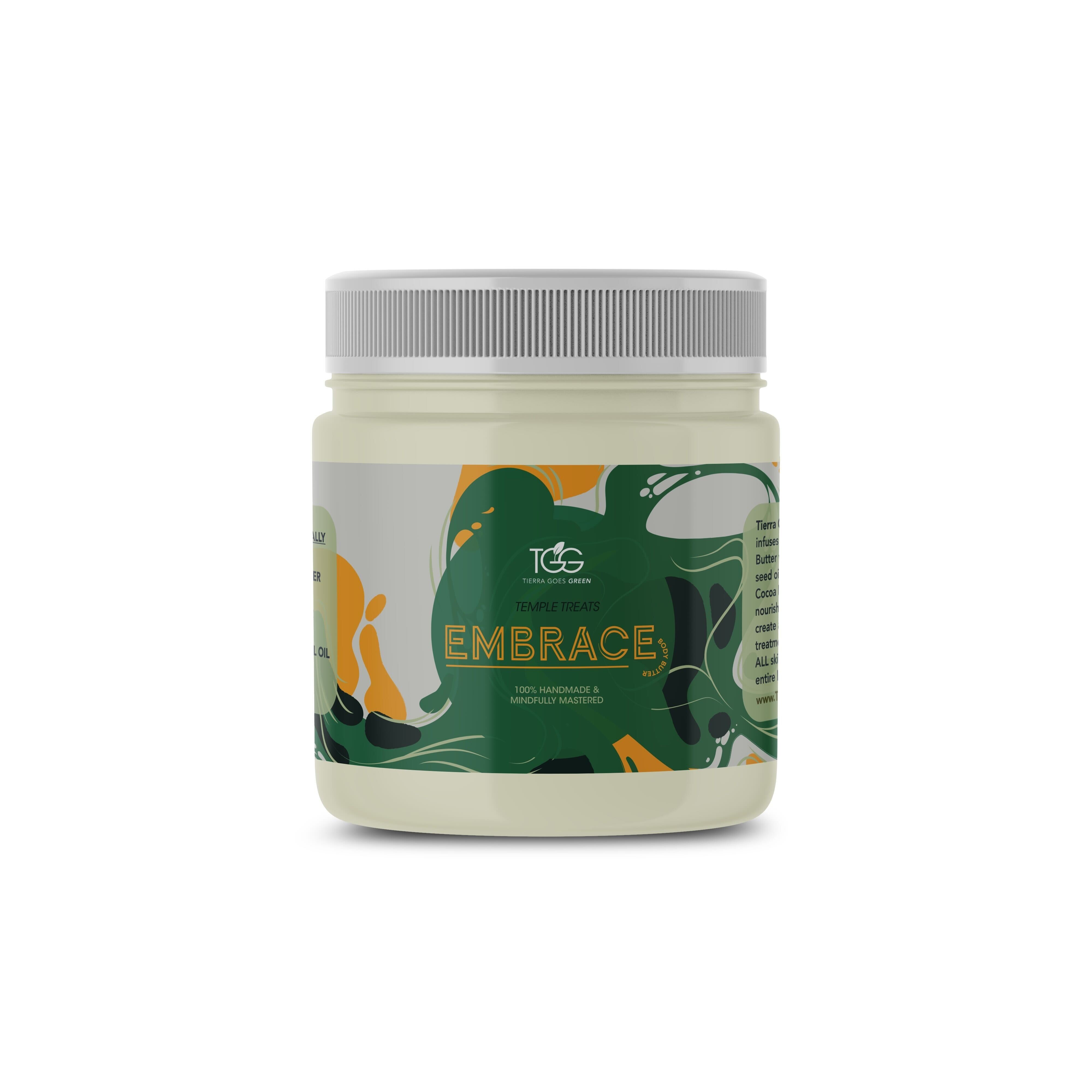 Body Butter: Embrace