Embodiment (Everything Mist)
Regular price
$14.50
Sold out
Shipping calculated at checkout
Everything Mist is really good for .... everything! Use on your sheets, your towels, your yoga mat, as a body spray, as a hair refresh, as an air freshener. Keep one beside your bed, in your car, in your makeup bag, etc. Perfect for a quick refreshing pick-me-up. The uses are endless!
Embodiment
A fresh shower 🚿with every little drop.
 Description: With smooth hints of Amber blended with Pearberry, grapes, pomegrante, lemon, bergamont, oak, moss, and fresh clean cotton.
Topped of with sweet notes of juniper berry, cantalope, melon and mandrain. 
 An intoxicating smell that you and the whole planet🌍 will fall in love with. 
The scent is made up of 100% Oil & contains no alcohol, Which means it last longer than perfume. Get yours today!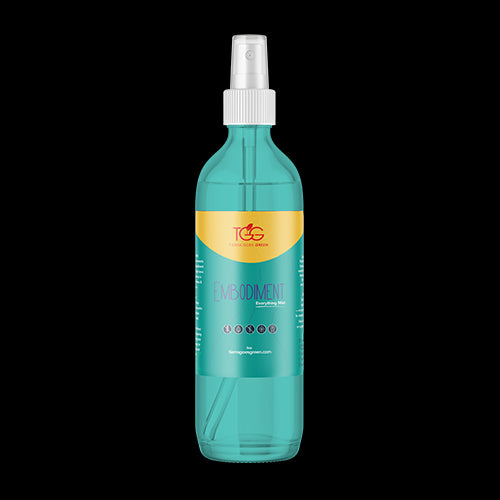 Embodiment (Everything Mist)
Regular price
$14.50
Sold out