Liquid African Black Soap
#2 Orange

Original (Lemongrass)
Features & details
AFRICAN BLACK SOAP: Not just the latest trend in skincare, our African Black Soap is detoxifying, clarifying, and gently cleanses while promoting radiant, healthy-looking hair and skin. It can help combat acne while smoothing out skin texture.
NATURAL BODY WASH & FACIAL CLEANSER: This All-in-One body soap and face cleanser is a natural choice for all people and babies. Calming oils combines with moisturizing components to leave skin, scalp, and hair feeling soft and supple.
SHAMPOO: In addition to leaving hair silky smooth, using Authentic African Black Soap as shampoo will result in a clean scalp which can help promote healthy hair growth and minimize dandruff.
SHAVING: The creamy lather feels like a moisturizing cushion between your skin and razor. Enjoy a clean, close shave using my African Black Soap and leave your skin feeling soft and silky smooth.
SUITABLE FOR ALL SKIN TYPES: Effectively cleanse while conditioning and nourishing your body from head to toe without drying, stripping, or irritating your skin.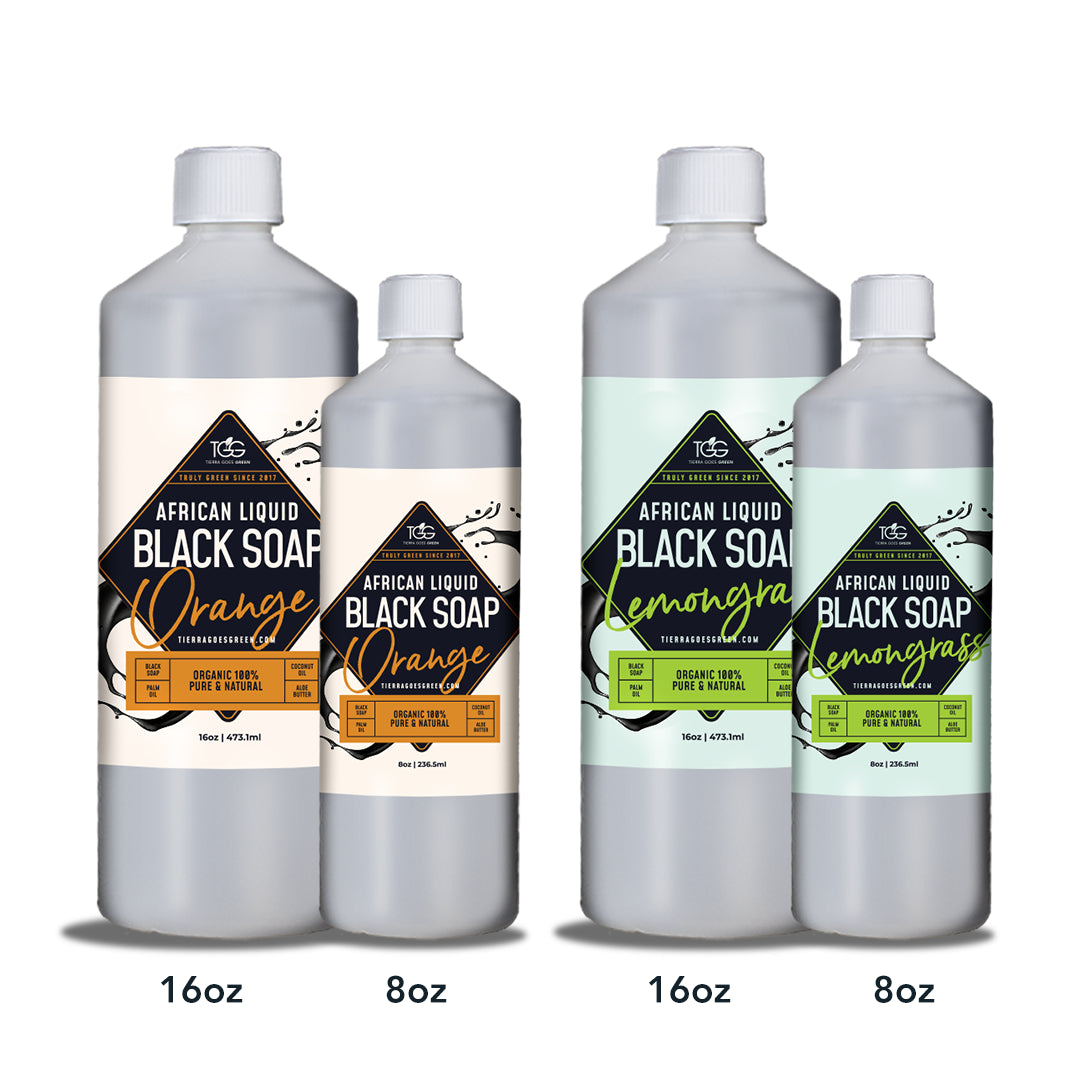 Liquid African Black Soap