Teen Face Flavor
Kids/Teen Face Flavor 2 oz
SKINCARE FOR KIDS AND PRE-TEENS: Face Flavor TEENS was created by Tierra to help with young adult and kids skin. There are no products safe of effective enough so Tierra formulated this effective solution.

GENTLE, NON-GREASY, NON-COMEDOGENIC CREME: Calms & soothes all skin conditions, clearing imperfections such as blemishes & large pores. It boosts immune function, heals sensitive, irritated, compromised skin, and protects it from further damage.

WITH ALOE BUTTER: The calming facial skin moisturizer is formulated for kids, teens and preteens age 6+ with all skin types - sensitive skin, dry skin, oily skin, irritated skin, itchy skin, acne and problematic skin such as rosacea and eczema.

PARABEN, SULFATE, FRAGRANCE AND GLUTEN FREE: We're striving every day to help parents by offering high quality, safe, and effective skincare products for their kids. All of our products are paraben-free, fragrance-free, sulfate-free and cruelty-free.
Bottle size: 60 ml or 2 fl. oz.
Directions:
Before applying the face moisturizer, wash  your  face well.
Dip a small amount of your Face Flavor Moisturizer into your hand.
Apply the moisturizer onto your face using the palms of your damp hands, avoiding the eye area. 
Allow your skin to dry on its own. This process should take no more than 3-8 minutes.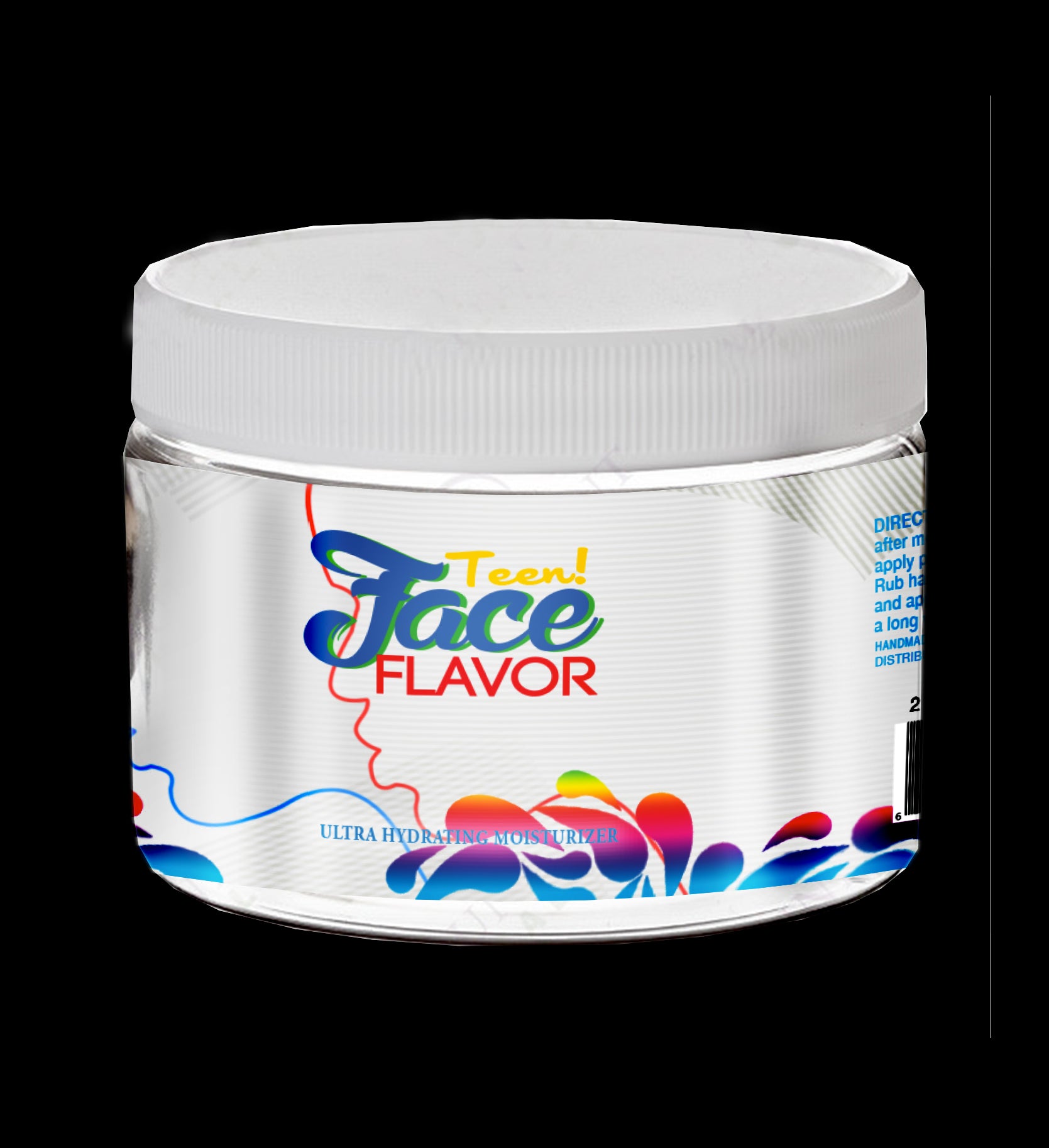 Teen Face Flavor