Man Kit Bundle
Regular price
$65.00
Sold out
Shipping calculated at checkout


Upgrade the men in your life by upgrading their skin care routine.  Show them you care about their overall well-being by introducing them to and supplying them with this exclusive skin care bundle.

Includes:

Men's Face Flavor (4 ounce): Age defying moisturizer formulated with Mango Extract and combined with Pomegranate and Avocado Protein, this "age defender" helps to significantly improve skin's elasticity and firmness, while visibly strengthening skin for a more youthful, energized appearance.

Suggested Use: Apply a dime size amount to clean, damp skin

Temple Treats Man Sauce (5 ounces): Body oil inspired by the vintage style of the Harlem Renaissance era. This iconic Man Sauce scent rooted in Bergamot is designed for a destined and driven man.
Temple Treats Sir Sauce (5 ounces): Sir Sauce permeates the air with the smell of a young impressionable male inspired by his recent discovery of an ancient Billy Dee Williams film contrasted by the sound of H-Town's Emotions being played in the background by his mother!
Suggested Use: Apply generously to clean, damp skin.  Do not dry off before or after use for best result
After-7 - Body Butter(Masculine) (4oz)This high-impact fragrance creates a multifaceted signature of masculinity. The freshness of feeling good invites you into this audacious scent, combining in the top notes with mint and blood mandarin. Striking and assertive middle notes follow with a refined yet virile combination of classic and dapper, and spicy notes. The base notes evoke the ultimate velvety harmony of leather, white wood, amber and Indonesian essences. Once combined, the result is not merely one fragrance but an elegant, one-of-a kind intermingling of essences. It makes me think of if the singer Babyface had a scent that all his brothers would wear! Fresh. Spicy. Leather.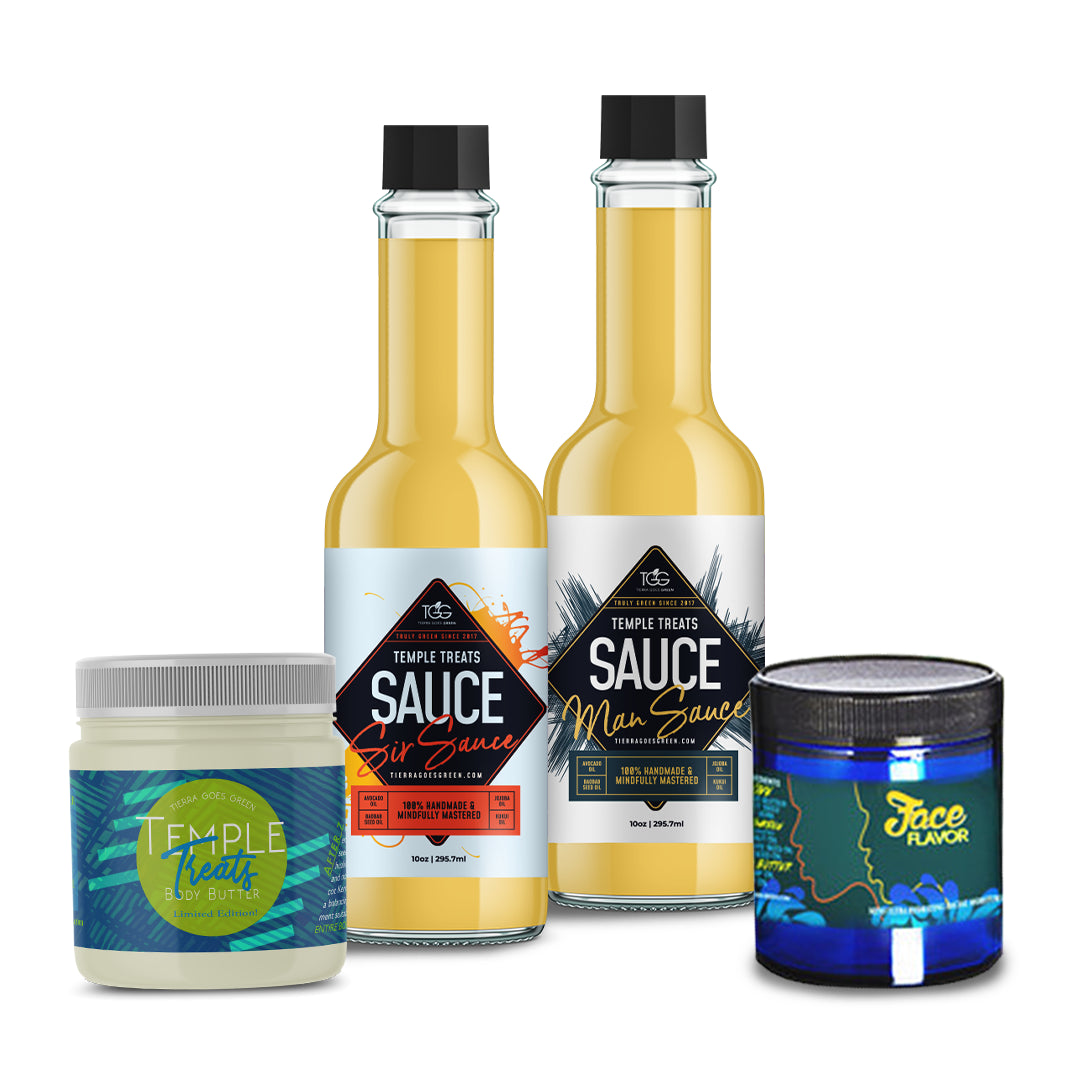 Man Kit Bundle
Regular price
$65.00
Sold out