TGG Organic Hair Growth Oil
Hair Growth Oil
by Tierra Goes Green includes:
Guava Seed Oil - A superb ingredient to use in hair care; simply massage this oil onto the scalp & through hair to help prevent dandruff & restore hair vitality
ORGANIC HEMP SEED OIL- locks in the moisture and is packed with vitamin E, iron, and zinc. It is also loaded with healthy omega 3 and 6 fatty acids to help your hair grow.
Argan oil – which helps prevent loss while promoting hair re-growth.
Moringa Seed Oil - The rich nutrients in moringa oil such as zinc (which is essential for maintaining healthy hair) help boost keratin production to strengthen hair and prevent breakage. Moringa is rich in amino acids which are building blocks of cells, therefore this helps in rejuvenation of hair thereby, reduces alopecia. It activates the dormant hair follicles thereby enhancing hair growth on the bald areas. It is a rich source of Biotin.
Haitian black castor oil – which increases blood flow to the scalp.
Jojoba oil– which protects hair strands and stimulates scalp.  Great for thinning or hair loss (not a cure for Alopecia diagnosis).
Suggested Use:
Shake well then apply 5-10 drops to your hair and scalp.  Can be used morning, afternoon or evening.
At Tierra Goes Green, we sell SOLUTIONS!
INGREDIENTS
Guava Seed Oil
Moringa Oil
Argan oil
Hemp Oil
Haitian Black Castor Oil
Jojoba Oil
Baobab Oil
Ginger oil
Natural Fragrance Oil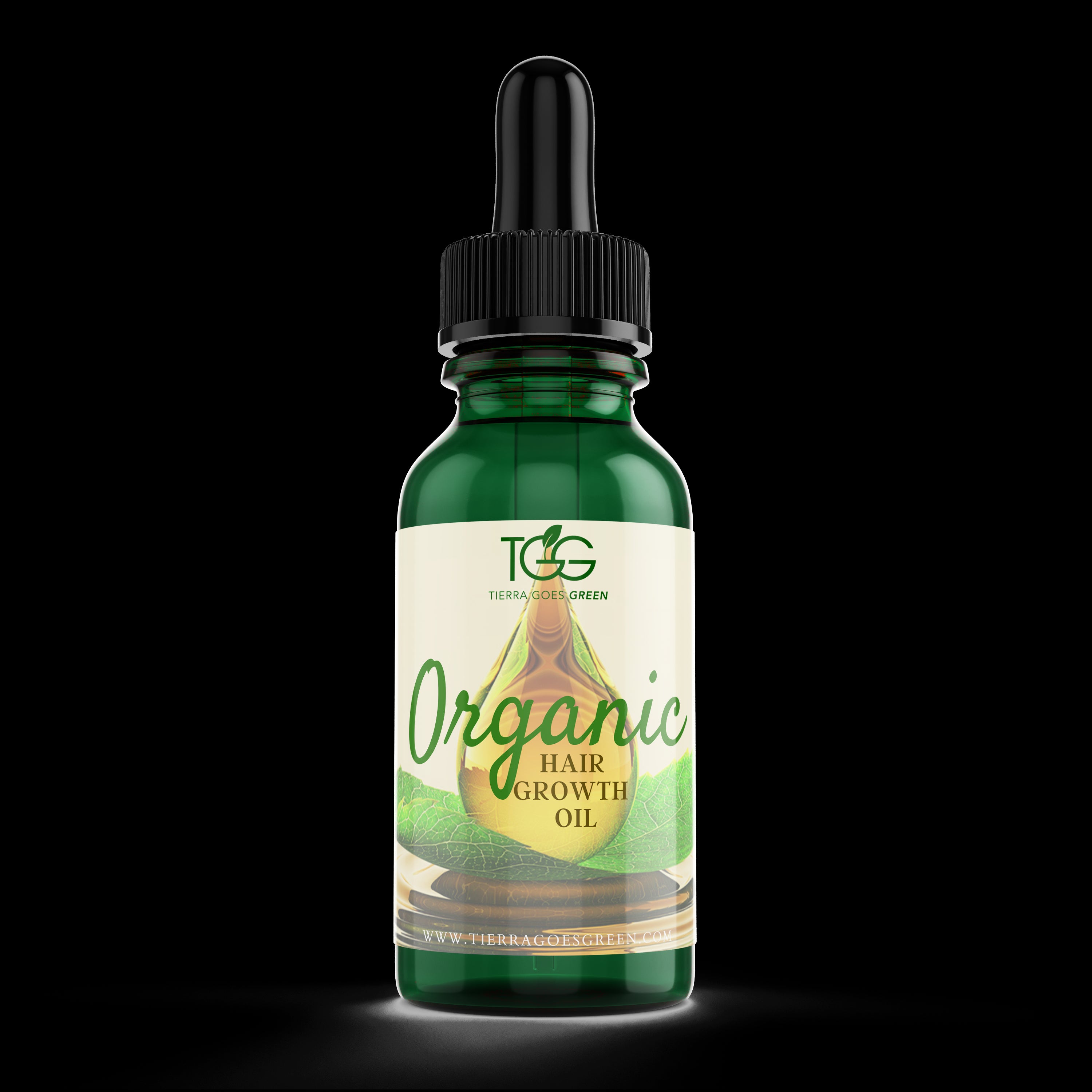 TGG Organic Hair Growth Oil