Original Face Flavor
Face Flavor, our handmade ultra hydrating facial moisturizer, is easily absorbable and penetrates deep into your skin, leaving it well-cleansed, nourished and baby soft. This helps accelerate the new cell generation and also helps promote the circulation in the body and the skin. 
We can get rich vitamins and minerals through the use of the raw fruit or avocado oil. The oil gets easily absorbed in the skin, so it is best suited for every skin type. It not only nourishes but also strengthens the skin. The ingredients in Face Flavor include the following: 
INGREDIENTS
Love 
Avocado Butter - Omega fatty acids create glowing skin 
Marula Oil - Vitamin C Rich Anti-Inflammatory 
Aloe Vera Oil - Treats Skin Conditions 
Sunshine 
Fractionated Coconut Oil - Improves and heals many skin conditions 
Pomegranate Seed Oil - Regenerates skin cells and elastics 
Grapeseed Oil - Has astringent qualities that help tighten the skin and minimize pore size 
Mango Butter - Rich in Vitamin A 
Rose Hip Oil - Reduction of fine lines and wrinkle prevention 
Baobab Seed Oil - High in Omega 3,6, and 9 
"The fact is, people have skin issues.  Tierra Goes Green has SOLUTIONS!"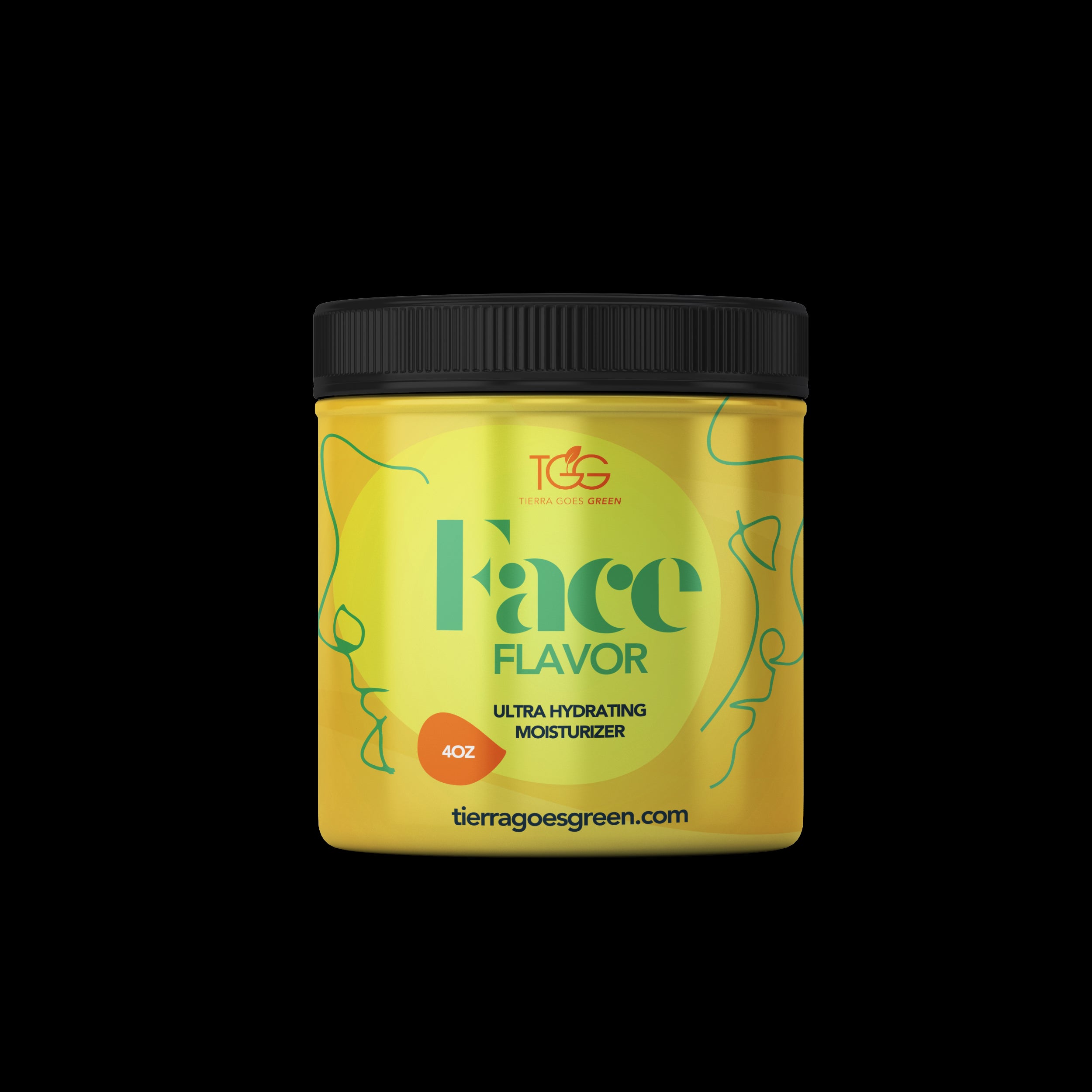 Original Face Flavor