FACIAL TONER MIST
What is FACIAL TONER used for?
The POWER of nature. Amplify your skin's freshness with TGG® Facial Mist. This gentle mist is a handmade formula, developed by TGG to cleanse, tone, moisturize, and balance the pH level of skin. In addition to containing pore-cleansing Rose Water and Aloe Vera, this unique, non-distilled Witch Hazel removes any last traces of grime, dirt, and any lasting impurities after you wash your face.
Features & details
✅TierraGoesGreens Facial Mist is extremely versatile and commonly used in a number of applications. For natural skin care, our Facial Mist  is alcohol free. The natural Rose water is a gently cleansing and toning product for all skin types which maintains the pH balance, stimulates the regeneration processes and has a calming effect on acne and sunburns.

✅Recommended for acne and skin irritation, nourishing and hydrating skin, moisturizing the body after a shower or bath, for dry and damaged hair. Many of our customers add this to their creams and lotions instead of water. Rose water also detoxifies the skin and refines the appearance of pores.

✅Antiviral, antibacterial, antiseptic / Balances hormones, maintains PH balance / Gently cools and tones the skin / Softens facial lines and reduces redness

✅Natural makeup remover / Hydrates the skin, Anti-aging / Refines appearance of pores
Ingredients: 
Witch Hazel
Aloe Leaf Juice
Rose Flower Water
Directions: Apply by misting, cotton ball or soft pad to cleanse, soften, refresh & moisturize skin. Use anytime throughout the day as a softening refresher.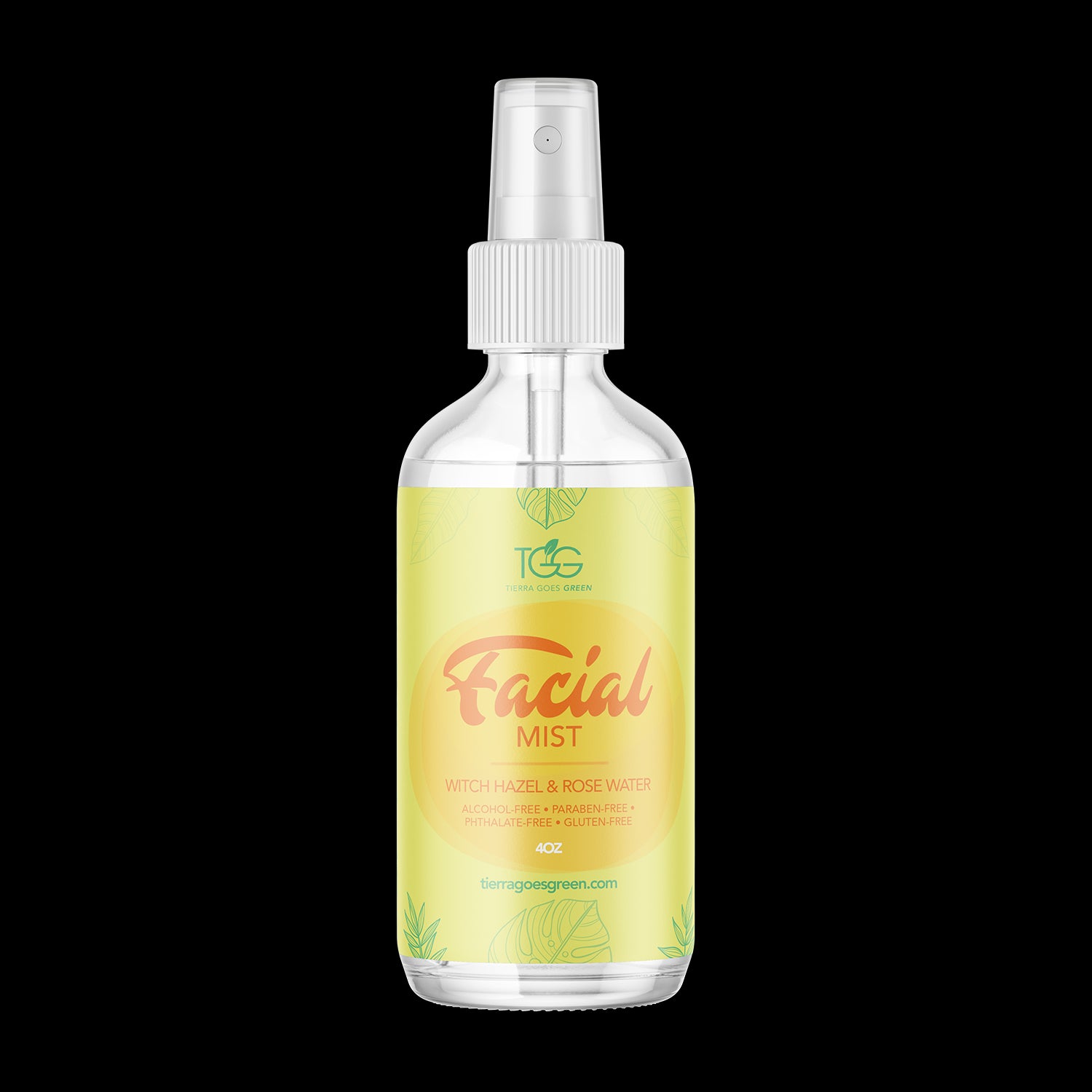 FACIAL TONER MIST